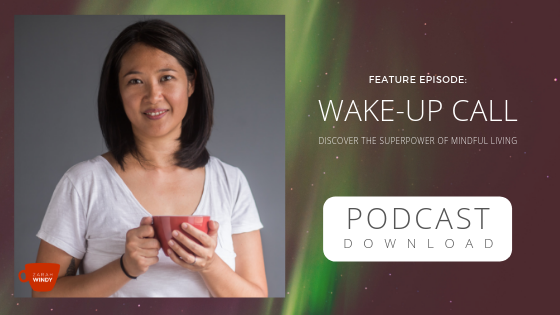 Learning Mindfulness can help you change from the inside to start effecting change on the outside.
January is usually the start of new resolutions and reinforced commitments. Oftentimes, our start-of-the-year vigor fizzles out sooner than we want because of the many distractions and external factors that influences our decision-making, challenges our resolve or worse, even snuffs out the flame that we work so hard to keep alive.
Just last week, I got invited by a friend to a special feature on their podcast. With today's plethora of online self-improvement and self-help courses, we can easily get overwhelmed to the point of exhaustion. Wake-Up call is a program originally conducted in my center for healing arts for my community. After a few weeks, a friend of mine challenged me about bringing the course online to give access to more people who spend a considerable amount of time online, without setting the limits to where they are located or which time zone they are in. The 6-Week Online Course gives students lifetime access to the audio, video and related materials. We also encourage our enrollees to join our Facebook Group @MindfulTemple to further enhance and enrich their online learning experience.
Lorna is just one of our recent enrollees and she shares what her mindfulness experience is like. Listen in to our conversation or join us online by following #ZarahWindy